FlightMarker Bird Protection Film
The Problem
The reflective and transparent characteristics of glass make windows and facades dangerous for birds. They see reflections of vegetation and sky in a window and respond to it as if the reflections are reality.
The Challenge
Advances in glass technology make it an ideal building and design material. This along with green building practices that focus on energy efficiency through the use of natural light add up to more and more glass being utilized in architecture, which translates to continued dangerous conditions for birds.
The Solution
Because birds, unlike people, do not have the capability to read contextual architectural clues alerting to the presence of a clear piece of glass, something must be done to create "visual noise"on the glass – patterns that birds can recognize.
For Birds, Glass Windows Are Worse Than Invisible
Bird impact deterrent film is a bird friendly initiative to reduce the number of window strikes by birds. Our Flight Marker line of window markers, developed in conjunction with world authority Dr. Daniel Klem, meets the requirements The Toronto Green Standards Guidelines for reducing the instance of strikes.
The Sad Truth
Given the hundreds of millions of birds killed every year due to collisions with glass on human-built structures, bird window strikes are a major factor in the decline of bird populations globally. Additionally, the collisions subject these delicate animals to an untimely, cruel and gruesome death. This is caused by glass on all types of structures—from large skyscrapers to standard home windows to guardrails. Glass collisions do not discriminate between species, sex, age, geography or seasons. It is a constant threat to all birds.
All The Right Things
The essential characteristics of this initiative make glass visible to birds. The markers must be installed on the exterior of the glazing and must conform to a minimum spacing of 2" vertically and 4" horizontally. This pattern provides protection for even the smallest of the migratory birds.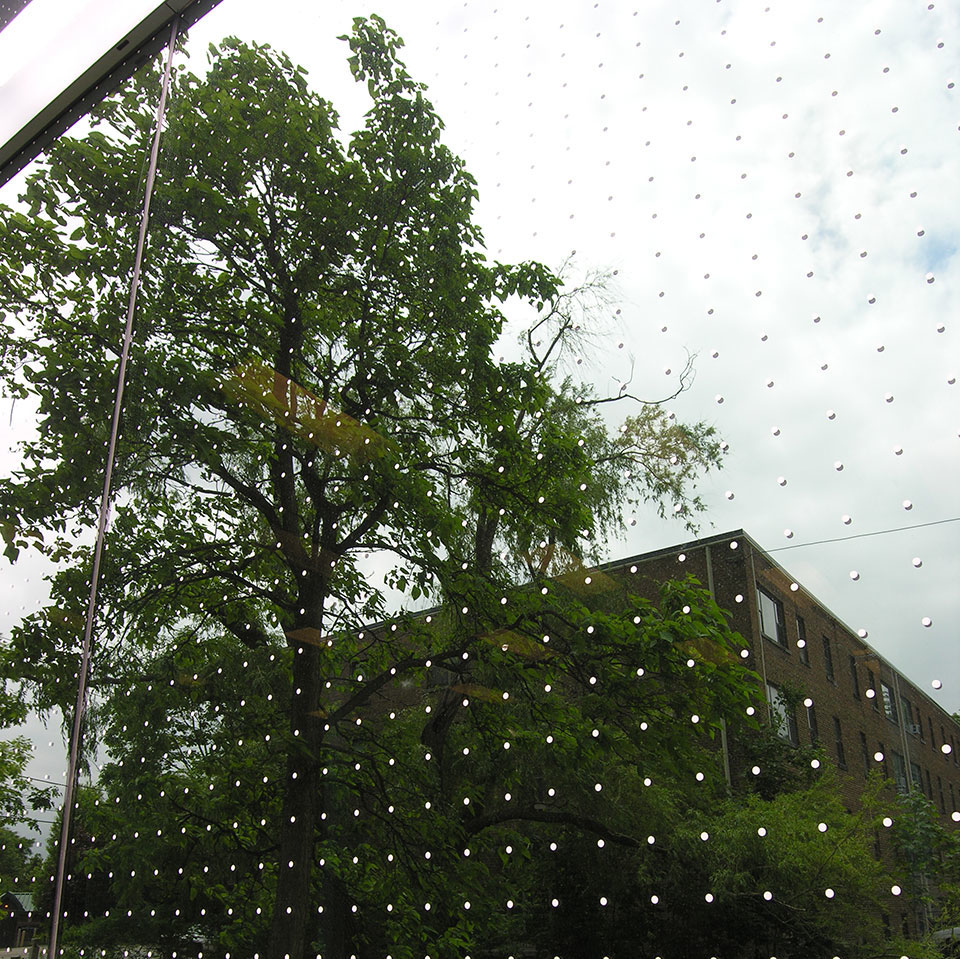 Help Our Feathered Friends
Want more information